September 8, 2021
GETTING TO KNOW YOUR CLOTHES
When you join the Absolutely Bear community and invest in a more ethical and sustainable future, it's important that you have confidence that what you're buying is directly contributing to achieving this important goal. This process relies on transparency and the sharing of information. It's also, why certifications matter.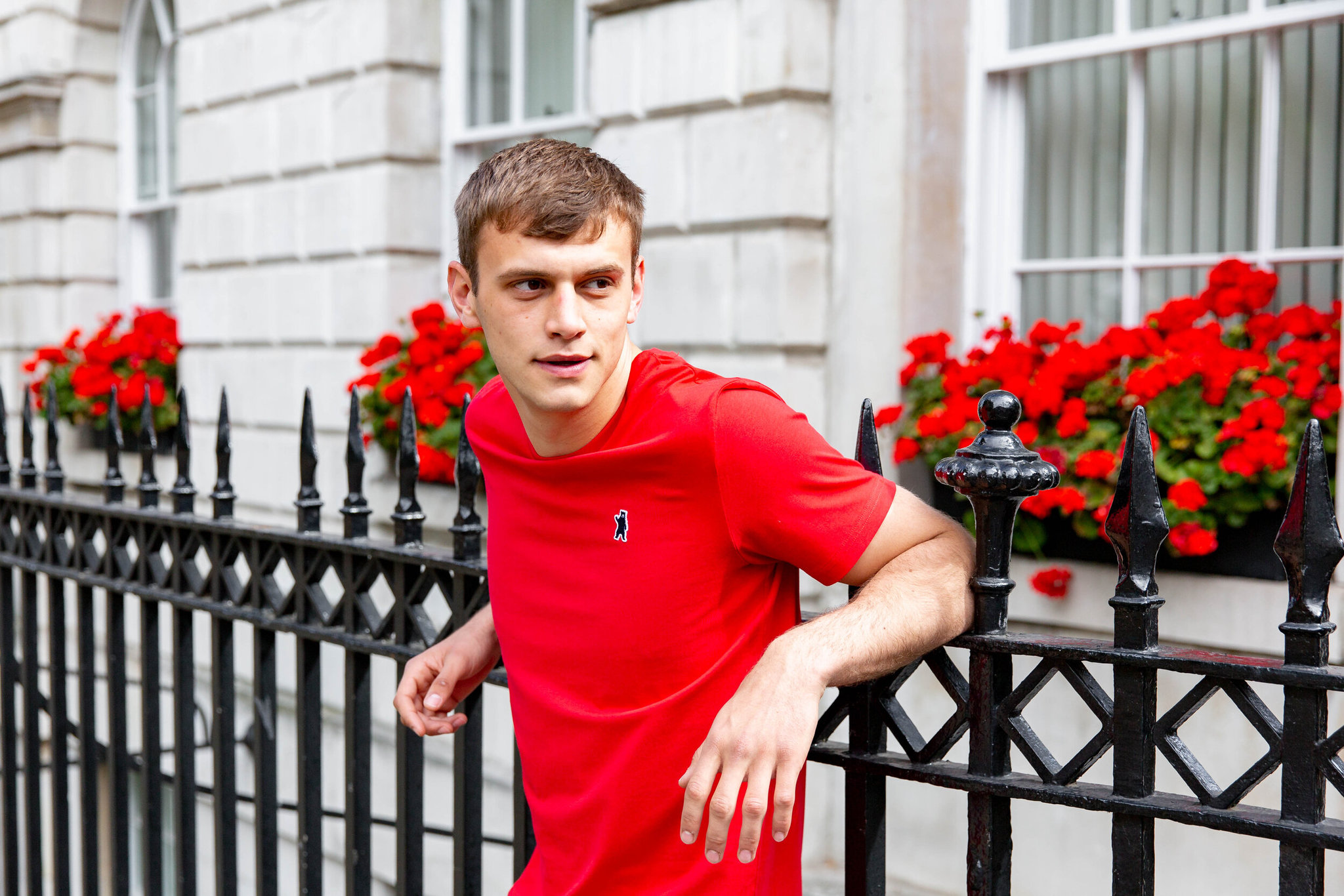 WHY DO WE USE ORGANIC COTTON?
Excluding our knitwear, our clothing is made from 100% organic cotton, blended organic cotton and recycled materials. Organic cotton is our friend. It's a natural fibre that uses a whole heap less water than standard cotton, up to a staggering 91% less water in fact! That makes it like the Rolls Royce in the world of cotton. But the good news doesn't stop here because its production also doesn't involve the use of chemicals (no fertilisers or pesticides) and encourages rotation of crops to keep soil healthier and more fertile. In a nutshell, it's better for you and better for the environment. You might even think that using it to make your clothing when the fashion industry causes so much damage to the environment is a bit of a no brainer? Well, we happen to agree!
WHY DO CERTIFCATIONS MATTER?
Well, certifications hold us and our suppliers to account and we hope, help give credibility to an industry that often lacks it. We think, that they can also help educate and demonstrate to often sceptical consumers, that some brands and manufacturers are making huge strides to secure a more sustainable future for the industry.
That's why we choose to use sustainable fabrics and work with suppliers and manufactures who prioritise the well-being of the environment and their employees, treating both with the respect and dignity they deserve.
Featured: Oakley White Organic Cotton Polo
THE CERTIFICATIONS BEHIND OUR PRODUCTS:
GLOBAL ORGANIC COTTON TEXTILES STANDARD (GOTS):
(GOTS) is recognised as the world's leading processing standard for textiles made from organic fibres and focuses on tracing certified organic fibres through the supply chain from the farm gate to the final supplier. This ensures that you the customer can be confident that when you buy GOTS certified organic cotton clothing, you are making a purchase that is promoting sustainability in the fashion industry and investing in a brand that is committed to this outcome on your behalf. It's also important to note that GOTS is broad in scope covering both environmental and importantly social issues in textile supply chains too.
GOTS is the real deal and any clothing made from organic cotton that you buy from us - is GOTS certified, so high fives all round!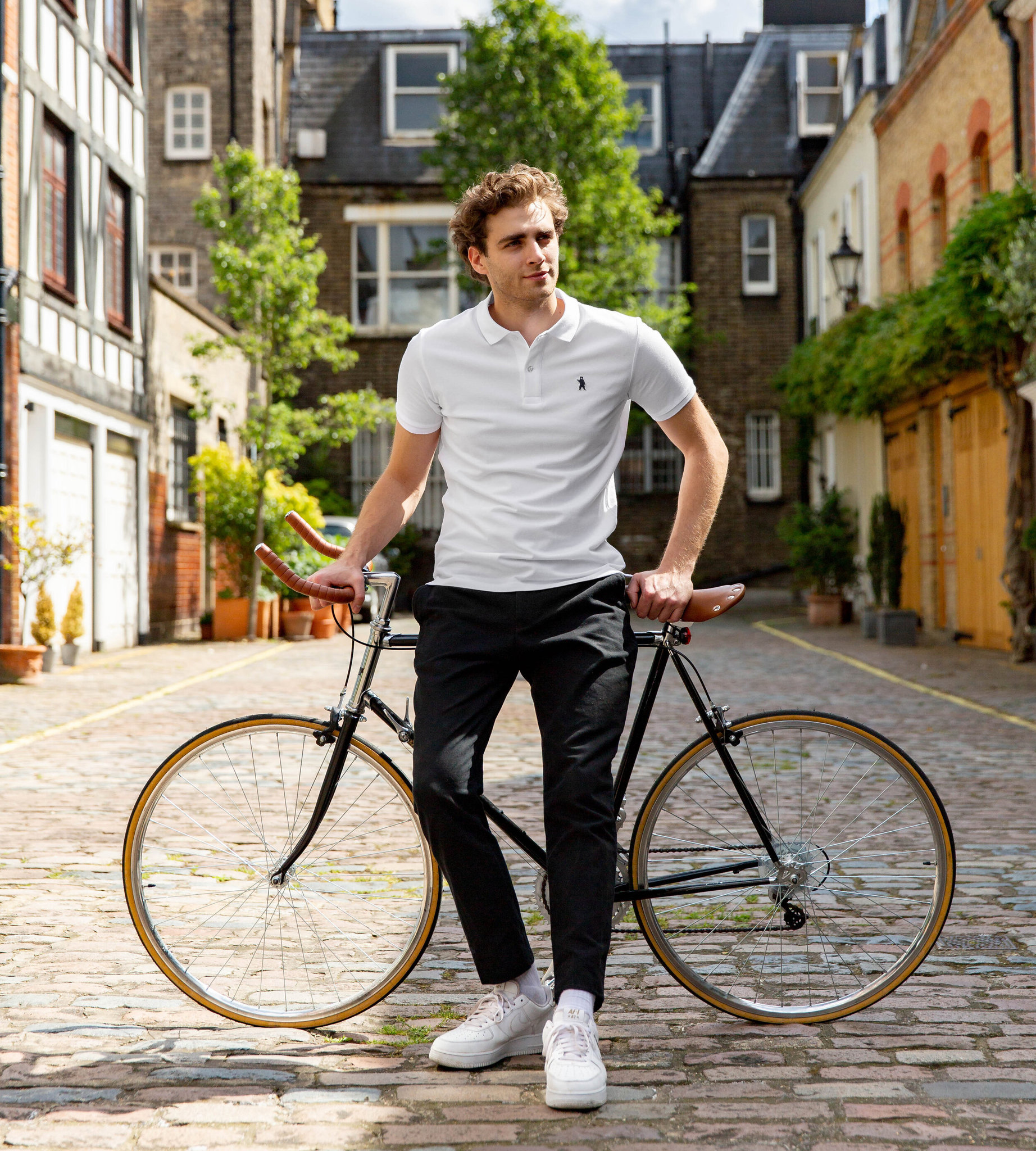 STANDARD 100 OEKO-TEX:
OEKO-TEX Standard 100 is a bit of mouthful, but it's a big one for us, because it certifies the absence of harmful chemical substances - one of the big problems a heavily polluting fashion industry must solve in an effort to create a more sustainable future. This independent testing and certification system ensures that all raw, semi-finished and finished textile products are processed in a way that prioritises against the use of potentially harmful substances even where they are not (yet) legally banned. We believe it's important to take a forward-thinking approach to help keep harmful chemicals out of your clothing.
PETA VEGAN APPROVED:
PETA (People for the Ethical Treatment of Animals) Vegan approved means there are no animal products involved in any part of the creation of the garment. Whether you are a fully-fledged vegan or not, our goal is to create a sustainable collection of clothing and accessories that ensures the ethical treatment of animals.
FAIR WEAR FOUNDATION:
The Fair Wear Foundation is a non-profit organisation which supports workers in the garment industry helping them to realise their rights to safe, dignified, properly paid employment. We think the fashion industry has for too long acted without proper care and consideration for the awesome people who go to work every day to make our clothes and so an organisation that works to protect and promote the rights of garment workers around the world takes on legendary status for us.
The basis of the collaboration between Fair Wear and their members is the Code of Labour Practices. The core of this code is made up from eight labour standards derived from the UN's Declaration on Human Rights. They include: no discrimination in employment, no exploitation of child labour, payment of a living wage and safe and healthy working conditions.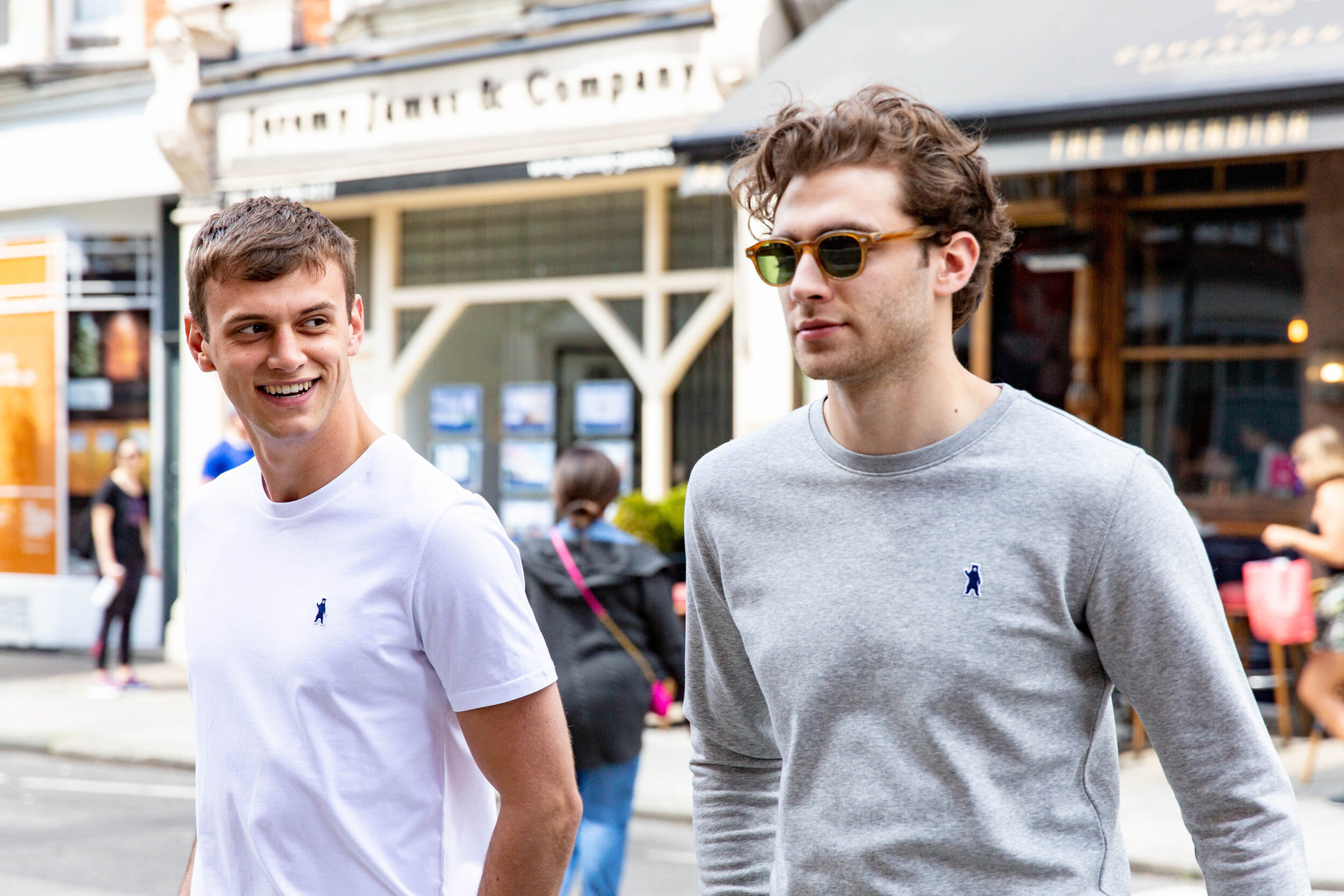 Featured: Aspen White Organic Cotton T-Shirt & Carlton Urban Grey Organic Cotton Sweater
PAWS FOR THOUGHT:
As a brand that is committed to working towards a more sustainable future and protecting the planet, we recognise that there is always more that we can do to achieve this goal, but we hope that through the process of being transparent and sharing information around the certifications behind our products, people can feel confident that when they wear the Bear, they are wearing something that matters.