October 28, 2021
The Men's Sustainable Accessories Highlight from Absolutely Bear
Looking to complete your sustainable clothing collection? Our men's sustainable accessories are the perfect gift or final flourish to the ultimate sustainable wardrobe.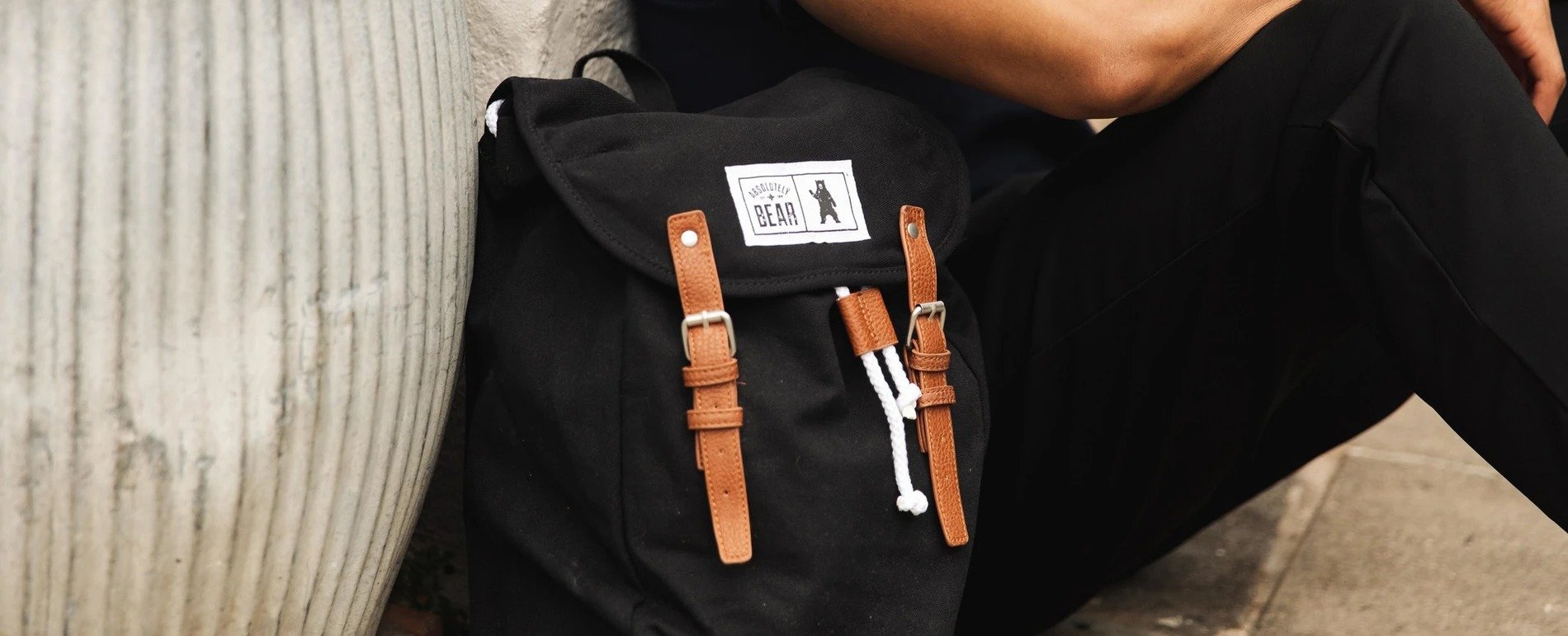 As experts in ethical men's clothing, we've branched out with a few firm favourites so you can expand your ethical clothing collection.

Explore our top picks for sustainable and organic accessories below.
Organic cotton socks: Key features
Made from durable, comfortable organic materials
No matter if you're on the go, or taking it easy at home, comfort is key with the socks you wear, and a high-quality pair of socks can help with circulation and avoid moisture building if you're on your feet a lot of the day. Our polyamide and organic cotton blend make for comfortable, soft and cosy socks which help to absorb (but not retain) moisture. The polyamide helps retain the stretch in our socks, and are resistant to creasing, making it a durable, strong material that'll help keep your socks as good as new, wear after wear. What's more, our socks are made from 75% organic cotton for long-lasting comfort all day.
Made for long-lasting softness
Organic cotton fibres are naturally far softer than conventional cotton, thanks to the organic production process. The organic cotton production process removes any harsh chemicals and pesticides used in the conventional growing process and reduces water pollution, too. This is good news for the planet and good news for your skin, too, as the cotton retains its natural softness. Organic cotton fibres are naturally more breathable, gentle on your skin and soft to the touch while retaining their durability.
GOTS accredited
Our organic cotton socks wouldn't be worth shouting about if they weren't GOTS accredited. GOTS is a voluntary accreditation that sets a global standard for the production of organic materials to make sure that environmentally responsible standards are met wherever possible. From production to manufacturing, shipping and labelling, GOTS ensures the right standards are met to ensure a quality product and fair conditions for people and the planet.
Colourful designs
Our cheerful and colourful designs add a pop of colour to your day. With the classic navy colour keeping your look smart and simple, the contrasting orange makes for a distinctive look to give these socks a little extra. Whether you're a stripes or spots guy, or you fancy going all out with our bear pattern, our organic cotton socks will bring a smile to your face (without going overboard!) Bring a touch of personality to your look with our cheerful organic cotton socks that can easily be dressed up or down.
Varied sizing
One size doesn't always fit all, which is why our organic cotton socks come in 2 different sizes to ensure maximum comfort. Socks should always be the right fit, especially if you're on the go, where excess material can bunch up and cause discomfort. Nobody likes a sock that doesn't fit which is why our two distinct sizes and stretchy material means you'll be snug with your fitted socks all day long.

Have our sustainable accessories inspired you? See also our cotton canvas backpacks, or check out our entire collection of men's sustainable accessories for more. Join the movement for good with Absolutely Bear.