September 6, 2021
WITH A REFRESHED IDENTITY COMES A REFRESHED SPIRIT
The refresh of our identity this summer stemmed from an exciting shift in direction for us at Absolutely Bear. And with that in mind we feel it's time you knew a bit more about us, where we started and where we're headed!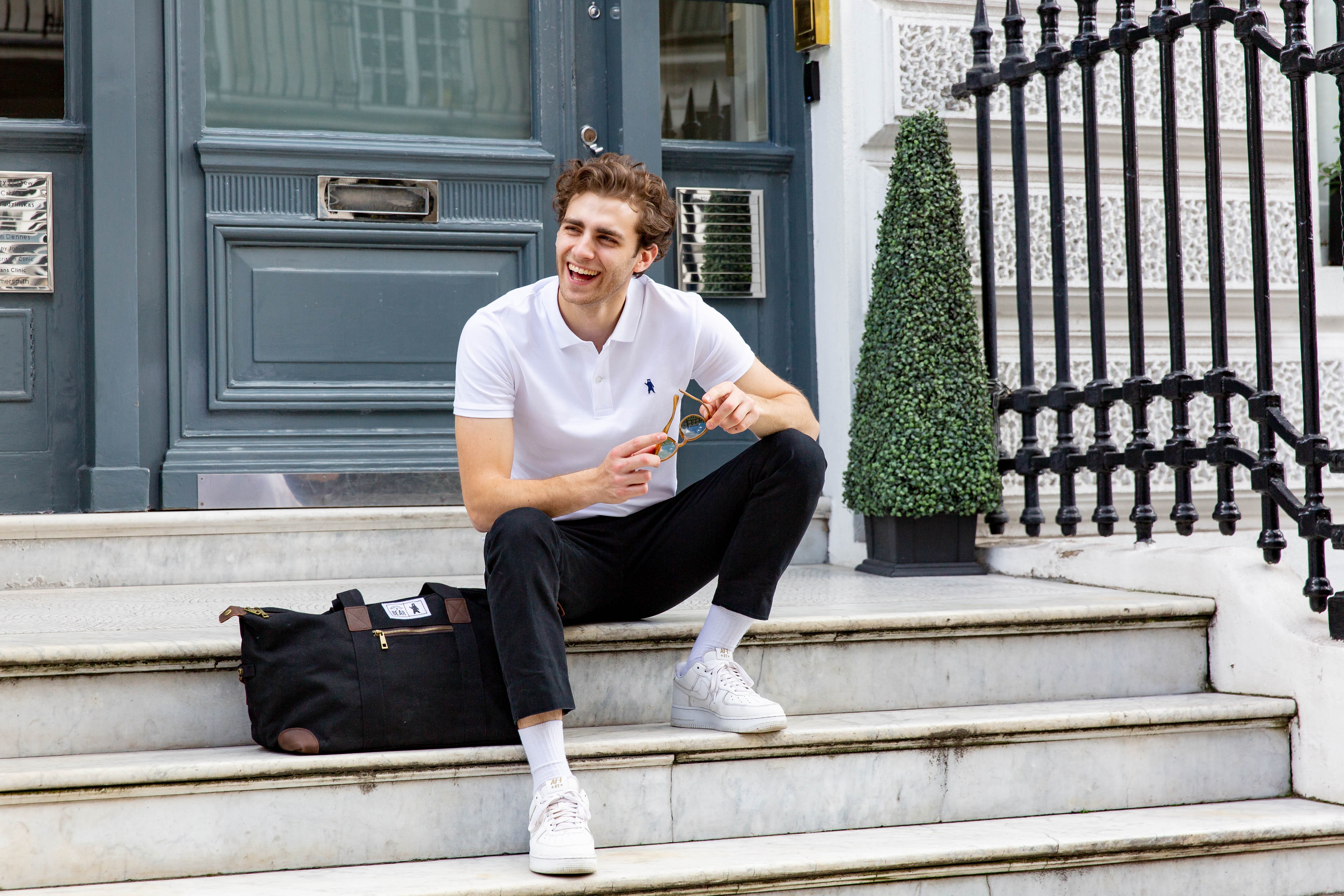 WHERE IT ALL BEGAN
It was simple, Absolutely Bear started as an ethical and sustainable fashion brand that wanted to do good. What we wear often represents what we're interested in or the trends we follow; we wanted what we wear to represent the things we care about. The Bear quickly became a symbol that represented a generation that cares. For us, fashion was something that could, and should, be used as a force for good. We knew we wanted to use sustainable materials, work with factories where workers were treated well and help our community understand the importance of the decisions they make when it comes to fashion. To do this well, we focused on a small but solid product line that we developed over time to meet the needs of our customers. From durable, plain t-shirts to warm, natural knitwear, we made sure each piece was made with care and was built to last.
WHERE WE ARE NOW
It's been an exciting journey bringing the Bear to life and releasing him out into the wild. We've been through the highs and lows of running an ethical fashion brand and have learned valuable lessons which have helped to shape Absolutely Bear into what it is today. More recently, we came to realise that we wanted to do one thing and do it well. That is why we are now a men's only brand. Men's clothing is what we know, and we feel men are underrepresented when it comes to sustainable fashion, so we decided to focus all our efforts and resources here and work hard to get it Absolutely right. Our refreshed identity symbolises what doing good means to us and is an opportunity to bring together our London heritage with our belief in the power and importance of connecting with nature.
OUR MISSION
City life, although we love it and would struggle to leave it, is far from what would be considered natural. We spend a lot of hours sat at desks, eating food that isn't always the best for us and glued to our screens. Absolutely Bear was born in London, but we have always been rooted in nature, and we're becoming more aware of how living naturally can help us live happier, healthier lives. So, we're on a mission to get man back to the Bear necessities of life. We believe there are too many of us living in the city who feel the only way to reconnect with our wild and natural selves is to escape to the countryside every so often. Whilst great, escaping into the great outdoors once in a while for a 'dose' of nature, to us, isn't what living naturally is about. It's about finding ways of bringing nature into our lives on a daily basis to help us feel better and get more out of life.
The Bear is a reminder that we are all wild at heart.
We do not visit nature, we are nature.